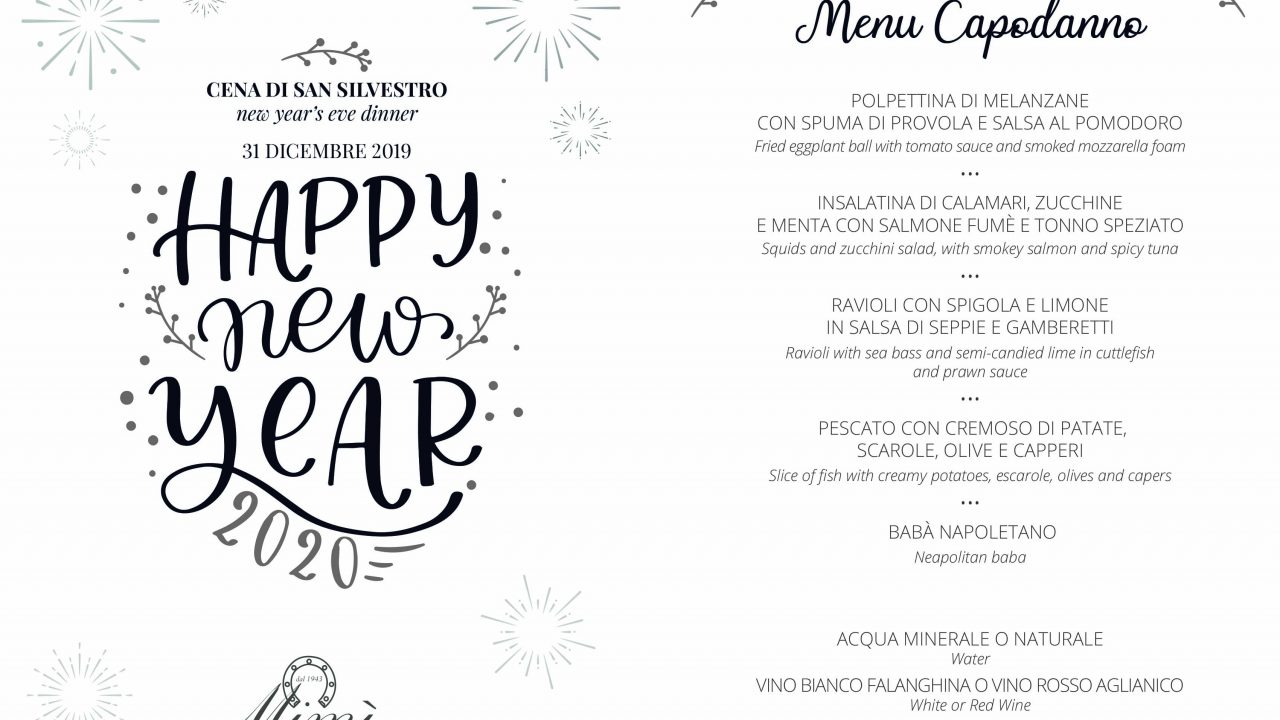 Celebrate the end of the tear with the dinner of San Silvestro from Mimì alla ferrovia.
"Cin Cin" Let's toast together at the beginning of a new year!
Mimì alla ferrovia also waits for you on 31 December evening with the dinner of end of year. From 7pm to 10pm you can enjoy dishes from our gastronomic repertoire with a set menu of 4 courses. At 22 there is the closing of the restaurant to guarantee, at the stroke of the midnight, the toast in the streets of Naples brighting under the light of the fireworks.